VINCENT, NA PROVIDE THE FIREWORKS LATE IN RD. 1 FOR IRON HEADS
News
Written by
Joy Chakravarty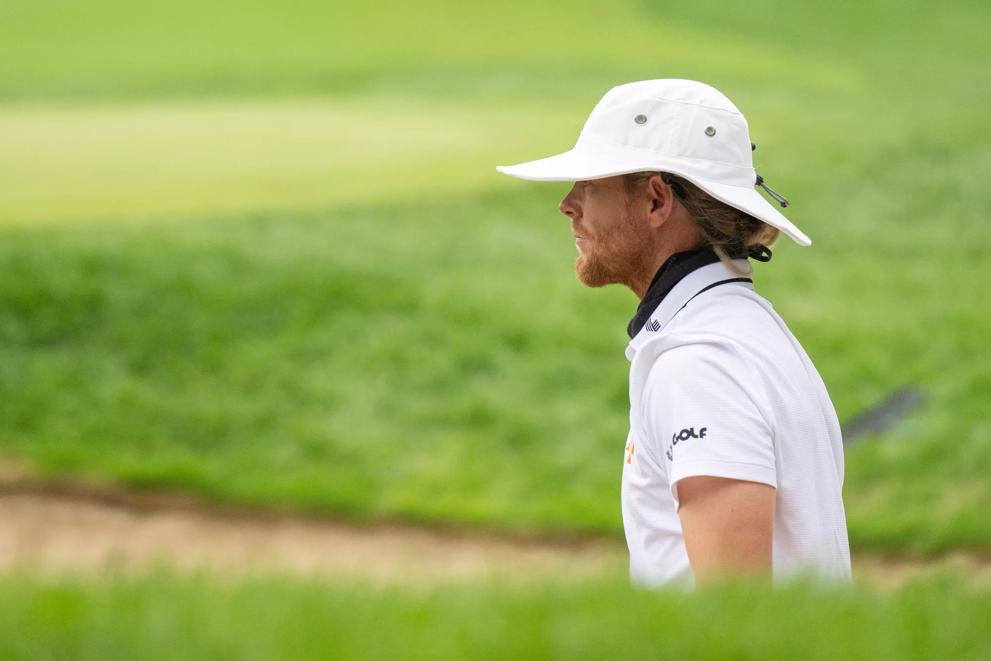 Stunning finishes to their rounds by Scott Vincent and Captain Kevin Na lifted Iron Heads GC on the opening day of LIV Golf Chicago.
Zimbabwe's Vincent shrugged off a double bogey on the most difficult hole of Rich Harvest Farms course – the long, par-4 18th – and closed with four birdies in his last five holes. That took him to 4-under par 67, tied for sixth place, and just one shot behind the leaders.
Na also had a late double bogey, on the par-4 16th, but then holed out in spectacular fashion from the bunker on the par-5 second for an eagle - one of only three made during the day. The American finished at 1-under 70, tied for 33rd place.
Vincent is fighting to secure his card on LIV Golf for 2024 and starts the tournament in 31st place with 35 points. With just two events left in the regular season, he is aiming to finish inside the top-24, and made a bright start toward that goal.
The 31-year-old from Harare jointly led the greens in regulation, hitting 16 of them, but paid the price of his one bad hole when he doubled the 18th. A birdie on the par-5 second hole, the easiest hole of the day, was kind of expected, but he then proceeded to make three birdies in his last three holes.
That included a stunning tee shot on the par-3 fourth, where he nearly holed it for an ace, but had to be satisfied with a tap-in birdie. On the fifth, he made a well-judged eight-foot downhill putt to close with a 67.
Rich Harvest Farms is a course that Vincent loves, having finished 14th here last year when he was part of Torque GC. The 67 is his best round on the course, having shot 70 twice in 2022 when it was played as a par-72.
Vincent's 67, Na's 70 and Danny Lee's 2-over contributed to the Iron Heads' team total of 3-under.
There was a logjam on top of the leaderboard with five players tied at 5-under par. Stinger GC led the team championship at 13-under.