VINCENT'S MAGNIFICENT CHARGE TO LOCK ZONE BUOYS IRON HEADS SPIRITS
News
Written by
Joy Chakravarty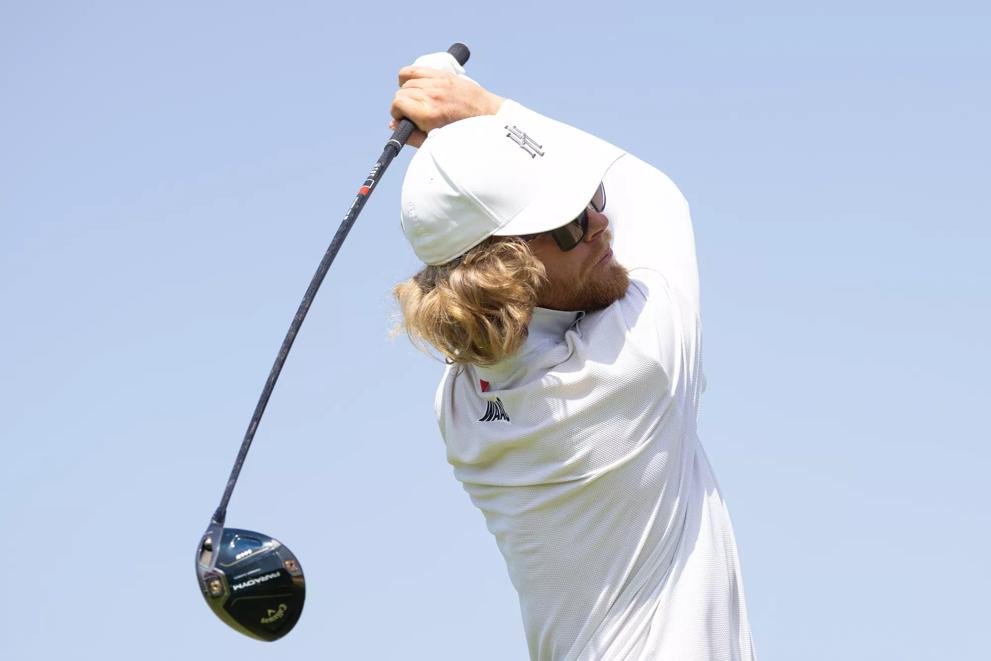 KING ABDULLA ECONOMIC CITY, Saudi Arabia - As Scott Vincent walked into the clubhouse after a battling round in which he had his back against the wall throughout the day, his Iron Heads teammates rushed and hugged him.
And there were enthusiastic high-fives from every other player and caddie who went passed him.
The Zimbabwean may not have won the LIV Golf Jeddah presented by ROSHN title, but his third place tie at 12-under par will be remembered for a long, long time. Needing to finish inside the top-four to cement his place in the Lock Zone, Vincent battled hard to shoot a four-under 66, and that was good enough to elevate him to 22nd position in the season-long individual standings.
Being inside the Top 24 guarantees Vincent's return to the 2024 season of LIV Golf League.
"I was told how the chips fell in place in the end. It was a matter of making a few putts, and others missing a few. I am so happy and so blessed. This is hard to explain. This is the work of God," said a tearful Vincent, who became a part of the League this year by winning the International Series Order of Merit on the 2022 Asian Tour season.
It was a good day for Iron Heads on the course, with Captain Kevin Na shooting a bogey-free seven-under 63 to climb up to tied 36th place, and the courageous Danny Lee adding a one-under 69 to close on tied 29th place despite playing with anti-inflammatory injections every morning. Lee has two chipped bones in his right wrist and is scheduled a surgery on Tuesday after the Team Championship in Miami next week.
The 31-year-old Vincent, who is expecting his second child in February next year, had started the tournament in 31st place in the standings.
"I did what I wanted to do… just stay in the moment and try to enjoy it. No matter how it goes, I knew this whole experience was going to help me become a better player in the future. Playing in the second last group, what an amazing opportunity to learn from some of the best. And just dealing with everything that happened after finishing the round yesterday, to trying to get good sleep and trying to get ready for today," said Vincent.
The Iron Heads will lose Sihwan Kim next year, though. The American finished 50th in the standings after his final-round 69, with only the Top 44 players having a chance to return for the 2024 season.