JEDDAH PREVIEW: CAPTAIN NA HOPING HIS IRON HEADS WILL OUTLAST THE HEAT AND HUMIDITY
News
Written by
Joy Chakravarty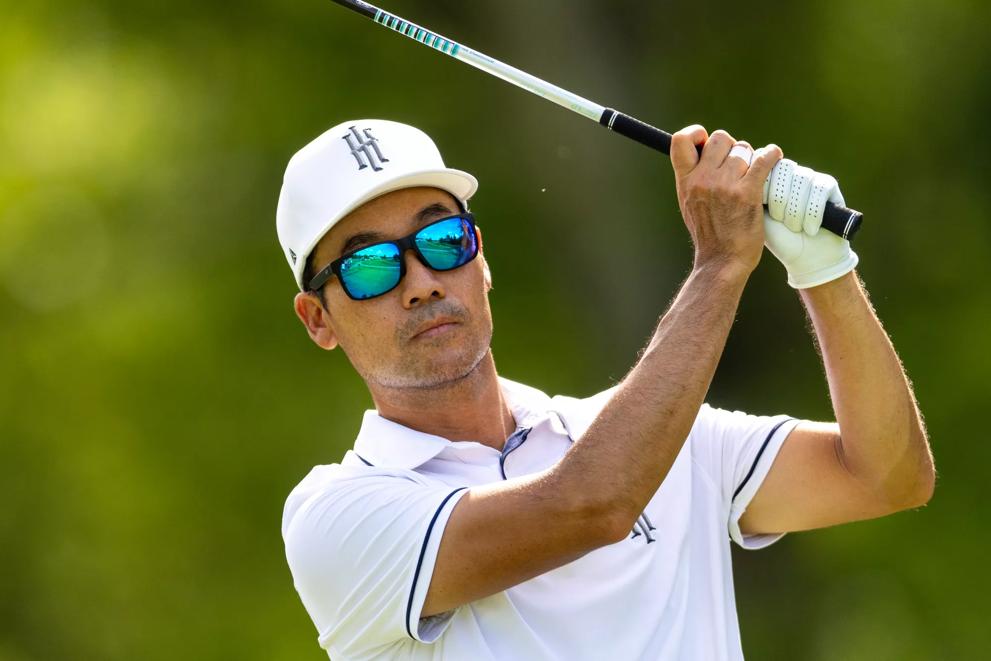 Kevin Na barely remembers walking back into the clubhouse of Royal Greens Golf & Country Club when LIV Golf Jeddah was held here in October 2022.
The Iron Heads Captain was visibly ashen and walked unsteadily, withdrawing from the first round after nine holes feeling the effects of some illness he had picked up in Bangkok the week before.
"I picked up something in Bangkok and got really sick. It could have been COVID. The fact that I could finish the last two rounds there was a miracle. I had IVs at night and before the rounds and the doctors were telling me not to play. I just pushed through for the team," recalls Na.
"I finished and I stayed in my hotel room in Bangkok until Wednesday after everybody had left for Jeddah. I flew Wednesday afternoon and teed off the next day, but I couldn't do it. I played nine holes and I literally thought I was going to pass out. By the time I got to Miami, I remember my ball speed was down by at least 10 miles an hour and my weight was down by 10 pounds. Everybody who looked at me was like, "Oh my God! You look like you lost a ton of weight".
"So yeah, that was scary, and I am happy to be back here this year feeling healthy."
Na and his team are still looking for their second podium finish this year, having finished third in the second tournament of the season in Tucson, where new member Danny Lee won the Individual Championship.
As Iron Heads get ready for the penultimate event of the season, they are lying in 11th position. Na is 29th in the individual standings, with teammates Scott Vincent in 31st place and Sihwan Kim in 50th.
Na revealed his side was still facing issues, with Lee struggling with a wrist injury that will need surgical intervention on the Tuesday after Miami Team Championship. The hot and humid weather is not helping either.
"It's a great golf course and I love coming here. But unfortunately, the weather this week is such that the players are feeling a bit woozy out there after nine holes. Hopefully, nobody goes down and no caddies go down this week. But yeah, I'm looking forward to this week. It is the last individual tournament and hopefully, the team does well," said the 40-year-old American, a five-time winner on the PGA Tour.
"Danny has been struggling with his wrist these last few months. He's got two chipped bones floating around in his wrist that needs surgery. He has taken a cortisone shot again, and he took an anti-inflammatory shot. He might have to take one every morning just to play.
"So, it's kind of tough to watch my teammates struggle with injuries. But you know, you just got to gut it out these next two weeks, and he should be fine for next year."
Na was delighted with the consistency that Zimbabwean Vincent has shown during the season. Apart from finishing fourth in LIV Golf Singapore, he has had six other top-20s in the 12 outings so far.
"Scottie's just a great player. He's solid. I keep telling him that he doesn't realize how good he is. He's a great guy and we love having him on this team. I just hope that he has an incredible week and moves into the top 20," said Na.
"And Sihwan has been struggling this year, but he's a great guy. We love him. He's getting married next year in January and we're happy for him. I hope his game turns around. I know he loves the LIV experience and being on our team."
When asked what he thought would be the key to doing well this week, Na quipped: "Staying alive!
"I'd say staying hydrated would be most essential. The weather forecast today said it feels like 111 degrees Fahrenheit, which is about 40 degrees Celsius. It's brutal.
"Danny and I were playing nine and we were joking that just staying upright for the 54 holes might help you eliminate 10 guys. You might finish in the top 24 just by finishing."