IRON HEADS SEASON ENDS WITH 3-0 LOSS TO STINGERS IN QUARTERS
News
Written by
Joy Chakravarty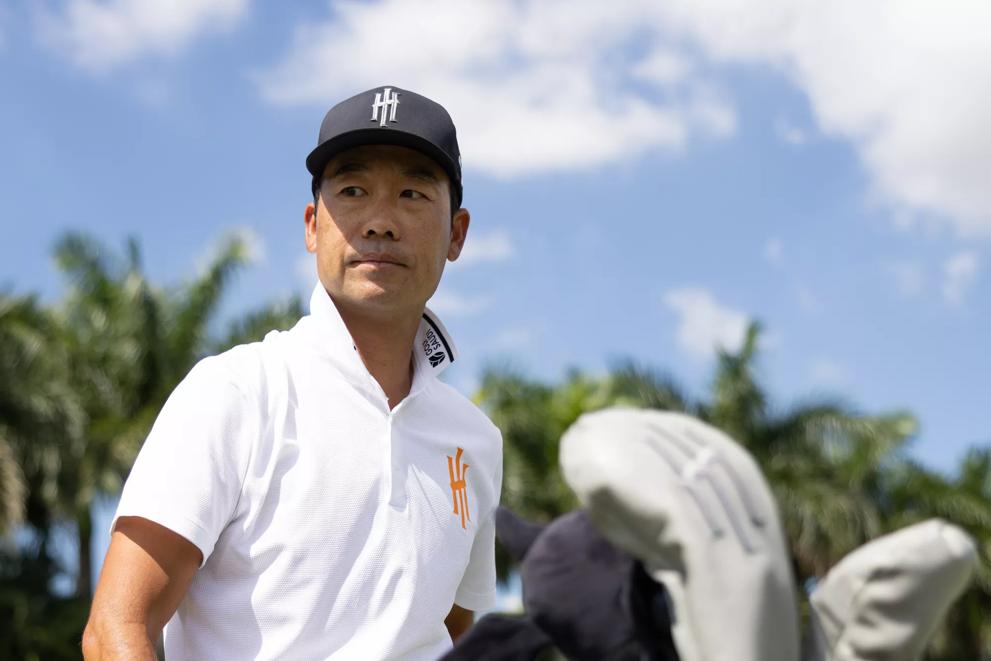 Iron Heads GC's season came to an when they lost their quarterfinal match against Stinger GC 3-0 in the LIV Team Championship in Miami.
Captain Kevin Na's men will have one last chance on Sunday, but that would be to determine the final placing between ninth and 12th place for the team.
Na lost his singles match against rival skipper Louis Oosthuizen 5&3, while Scott Vincent's battle against Branden Grace ended in a 2&1 defeat. In the foursomes match, Danny Lee and Sihwan Kim were 2-up after the first four holes, but Charl Schwartzel and Dean Burmester eventually trumphed 2&1 in the match.
From the moment Oosthuizen won the first hole with a birdie on the par-3 15th, Na was behind and could never catch up with the 2010 Open champion. They halved the next four holes with pars, but the South African moved clear when he won four successive holes from the second onwards, with two birdies and two pars.
Na finally got one back when Oosthuizen made a bogey on the par-5 10th hole, but then made a bogey himself on the 11th hole to lose the match.
Vincent, who sealed his 2024 card on the LIV Golf League in dramatic fashion in the final round of the regular season - when he moved up nine places to 22nd and into the Lock Zone from his starting position of 31st with a tied-third place - was 1-up in his match against the new father, Grace. The South African then won the 10th and 11th holes to go 1-up, but Vincent clawed back to make it all-square on the 12th.
Grace came up clutch down the stretch, winning the 13th hole when Vincent made an ill-timed bogey, and then wrapped it up with a birdie on the 14th to win 2&1.
Lee and Kim started their foursomes match against the formidable Stingers pairing, winning the first hole (17th of the golf course) with a birdie and then the second with a par. Lee, who is playing with two chipped bones in his right wrist that requires anti-inflammatory injections every morning, then almost made it 3-up but his long birdie putt on the first hole stopped less than a roll away from a birdie.
The Iron Heads pair then handed it to Stingers on a platter when they made bogeys on three of the next four holes to go 1-down. Another bogey on the ninth saw them go 2-down, and even though they won the next hole with a bogey to the South Africans' double bogey, Stingers won the crucial 13th hole and saw the match through with halves on the next two.