INJURED LEE PROVIDES THE CHEERS FOR IRON HEADS ON A TOUGH DAY
News
Written by
JOY CHAKRAVARTY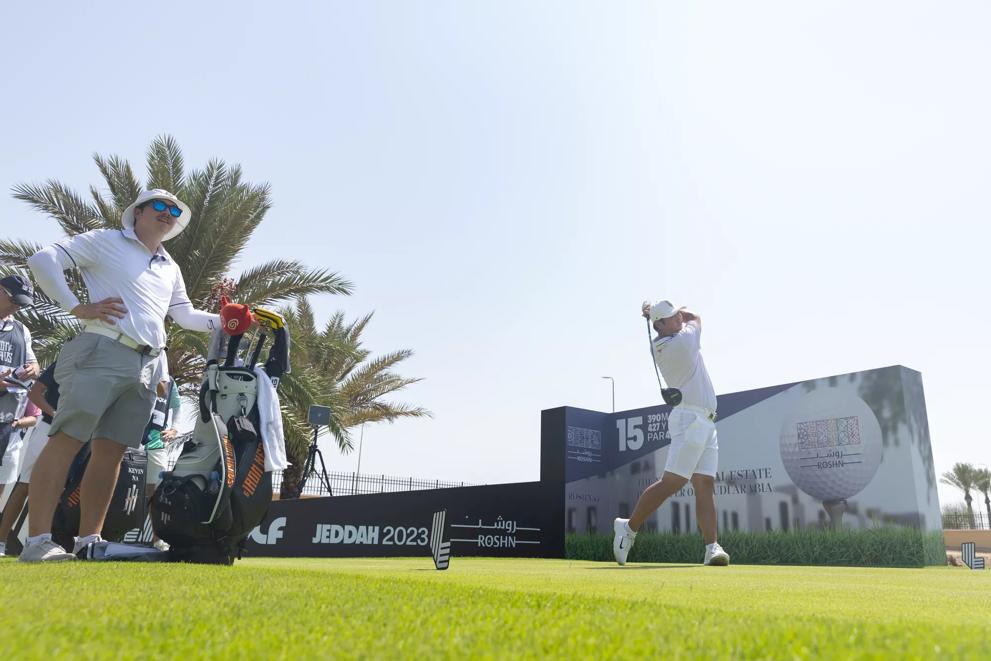 KING ABDULLAH ECONOMIC CITY, Saudi Arabia: Danny Lee, battling an injured wrist and playing with an early-morning anti-inflammatory injection, shot a courageous one-under par 69 in tough scoring conditions on the opening day of LIV Golf Jeddah presented by ROSHN.
At the Royal Greens Golf & Country Club, Lee began his round with a birdie on the 15th hole, but closed with a bogey on the 14th to be tied 14th. 
Captain Kevin Na and Scott Vincent were both at even-par 70, tied for the 22nd place, while Sihwan Kim recovered to finish his day on 2-over 72 despite taking a triple bogey on the par-4 13th hole, traditionally the most difficult hole on the golf course.
In the team championship, the Iron Heads were in 10th place at 1-under total.
Lee has two chipped bones in the side of his right wrist and is scheduled to undergo surgery on Tuesday after the Team Championship in Miami. The wrist has been an issue for a while now but started bothering him a lot more in the last six months.
"It was a battle out there. It was pretty windy and the course wasn't playing easy," said the New Zealander, who won LIV Golf Tucson in only his second start in the League earlier this season and is currently in 28th place in the Individual Standings.
"After the injection that Dr Ara (Suppiah, the Tour doctor) gave me this morning, I was pain-free, which is good. I gave my 100%, but the bogey finish was unfortunate. I tried to cover the 280-yard bunker on the 14th hole and gave it a little extra with the driver. But I pulled it and it was in the waste area and my lie wasn't that good.
"I made some good putts, which is always difficult when you have this much wind. I felt like I putted well. And I feel like I am still in the thick of it with two rounds to go. Hopefully, the wrist holds up and I can go deep."
The 33-year-old admitted that he would have never tried playing the tournament, if it was for himself on any Tour.
"I would have definitely not played if it was any other Tour and if I was playing as an individual. But it's different on LIV Golf. I really wanted to be here and support Kevin and the team. Hopefully, I can give them a few more rounds of good golf," Lee added.