BEDMINSTER RECAP: NA LEADS TEAM, KIM POSTS HIS BEST FINISH
News
Written by
Joy Chakravarty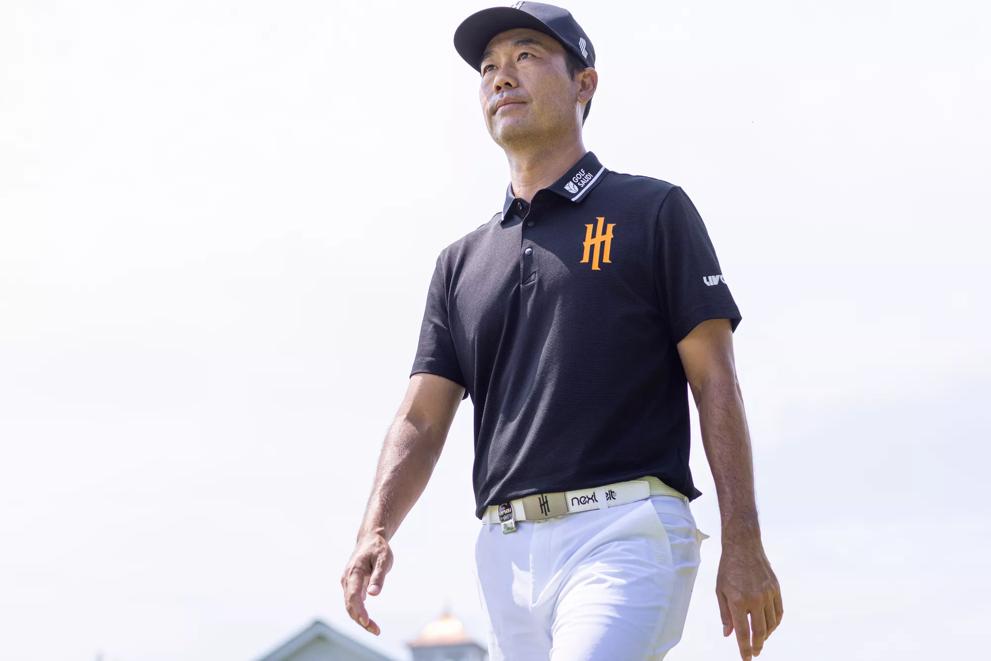 BEDMINSTER, N.J. – Captain Kevin Na led from the front as Iron Heads GC ended up in 10th place in LIV Golf Bedminster. On one of the toughest golf courses LIV Golf visits, Na was 3 under for the tournament after 52 holes but closed with a double bogey and a bogey to miss out on a top-5 finish.
Apart from Na, who contributed to the team's score on all three days, the other bright spot was Sihwan Kim's improved performance. The American, who finished with a 3-under 67 in Greenbrier for his best round of the season, produced his best finish of the season, claiming 33rd place on the points leaderboard.
Iron Heads finished 10th in the team competition at 11-over.
Here's a recap of Iron Head GC's performance at LIV Golf Bedminster:
KEVIN NA (E, 16th place)
With rounds of 71, 69 and 73, Na finished with an even-par score on a tough golf course, leaving him a seven-way tie for 11th and resulting in 16th on the points leaderboard. That could easily have been a much higher finish but for a double bogey on the 1st and a bogey on the 2nd hole – his last two holes of the tournament having started the final round on hole No. 3.
Na built his score by being accurate off the tees, which was an extremely difficult thing to do on the narrow fairways of Bedminster. He found 31 fairways (T-3 in the field) which helped him hit 38 greens in regulation (T-10).
Na stayed at No. 28 in the individual season-long standings with 41 points.
SIHWAN KIM (+4, 33rd place)
Kim showed signs of returning to form, and a 4-over total was a splendid performance by the former US Junior Amateur champion. The Bedminster greens seem to have flummoxed most players, but Kim handled it well and was tied 3rd in number of putts made (82).
In the absence of any points earned, Kim continued to remain in 50th place in the individual standings.
SCOTT VINCENT (+7, 41st place)
Vincent came to Bedminster in good form but was one of many players who got outwitted on the greens. The usually solid putter needed 95 putts in his three rounds and that led to rounds of 74, 70 and 76 for a seven-over total that left him in a four-way tie for 38th (and 41st in points). That dropped him two places to 31st position in the individual ranking.
DANNY LEE (+15, 46th place)
It turned out to be a strange week for Lee, who made just one birdie in his three rounds. This, despite hitting 37 greens in regulation, which placed him tied 13th in the stat category. It was all down to a putter that just refused to cooperate, and the New Zealand star ended up making 102 putts in the three rounds.
Lee dropped to 26th place in the points list, marking the first time he's been out of the top 24 since winning the second tournament of the season in Tulsa.
---
STAT REVIEW
Field ranking in parentheses
Fairways Hit
Na – 31 (T3)
Kim – 24 (T34)
Lee – 27 (T22)
Vincent – 27 (T22)
Driving Distance Avg.
Vincent – 294.9 (29)
Lee – 287.2 (41)
Na – 286.3 (T42)
Kim – 286.3 (T42)
Greens in Regulation
Na – 38 (T10)
Lee – 37 (T13)
Vincent – 36 (T21)
Kim – 27 (T46)
Total Putts
Kim – 82 (T3)
Na – 92 (T33)
Vincent – 95 (T42)
Lee – 102 (48)
Total Birdies
Na – 11 (T7)
Kim – 8 (T31)
Vincent – 6 (T39)
Lee – 1 (48)